Digital Marketing for Digital Businesses
Do you have a course, digital product, or productized service and are looking to drive more sales?
You've come to the right place!
Marketing Services
Facebook &
Instagram Ads
Use Facebook and Instagram to target the perfect audience with the right message, at the right time.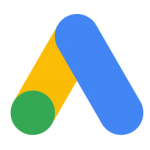 Search &
Display Ads
Getting found on Google & Bing by the people who are searching for the services you offer.
YouTube
Ads
Video advertising is a great way to reinforce your brand message and introduce you and your company to new prospective customers.
What Customers Are Saying
Jim Wang
"I've been working with Chenell for 9 months, refining and expanding an existing Google Adwords campaign that I was on the verge of abandoning.
Travis Hornsby
"When I was doing my own Facebook ads, I was spending maybe 50 cents a click and throwing money on a virtual bonfire. After working with Chenell, not only have we gotten results that have increased our revenue, but some of our campaigns have relevant clicks as cheap as 2 cents.
Philip Taylor
"Chenell is great to work with. Results, transparency, and comprehensive help.
She'll take care of you."